Clive's mom hijacking the post today. I haven't posted in a while because I have been very stressed out. Clive has had some health issues going on. At first we suspected urine crystals and maybe kidney stones. He had the crystals but nothing that should be causing his complications with urination and "the other". The frequency that he needs to do potties has gone up quite a bit and last night he had me up 5 times. He stands with his leg up forever and yet doesn't urinate a whole lot.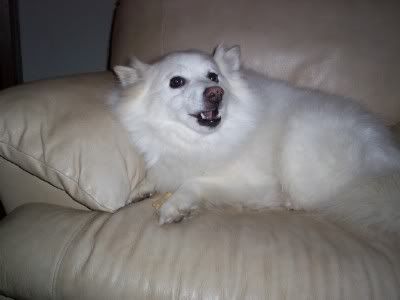 We had yet another visit to the vet today for another barrage of tests and was poked and prodded all over. I received the worst news I could get. Clive has a tumor on his urethra. It is inoperable. He could take chemo drugs to shrink the tumor but it won't get rid of it and may not necessarily relieve his condition. The drugs will likely make him sick/nauseous.
I am devestated, to say the least. It's been an emotional day and I just need a little emotional support I guess.
Here is Clive glad to be home from the vet and enjoying a chewie.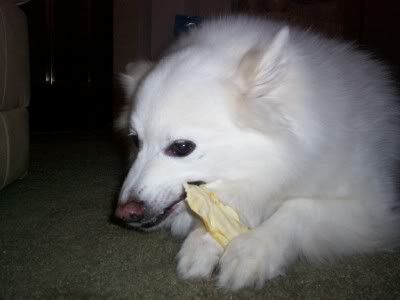 Extra hugs to your babies tonight.
Kathy