The weather today was so nice that we took a walk to Parker's Lake.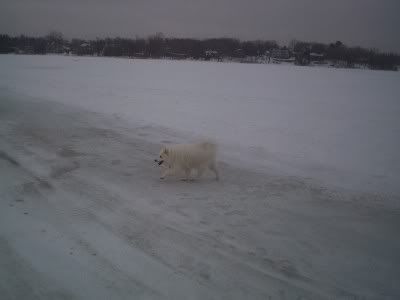 Actually, we took a walk ON Parker's Lake.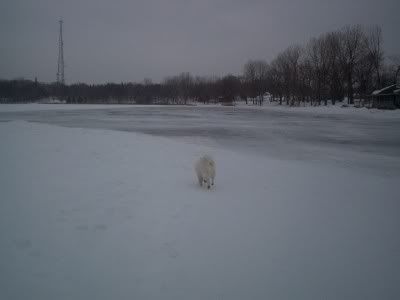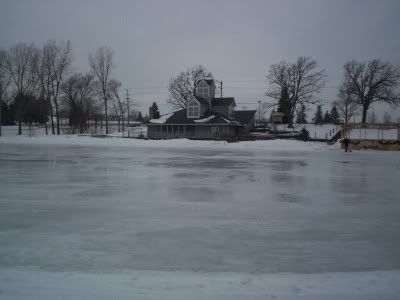 They shovel off a small section of the lake for skaters.
This is Clive watching a little girl and her daddy skating.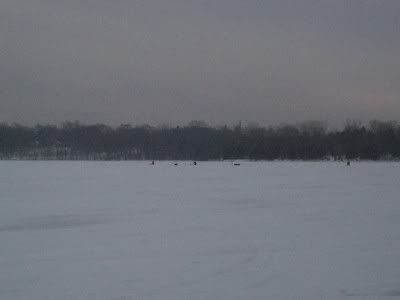 When we look out the other way onto the lake you can see ice fishers. The ice is too thin for them to drive their cars out there, but usually you will see lots of ice houses and cars out on the ice.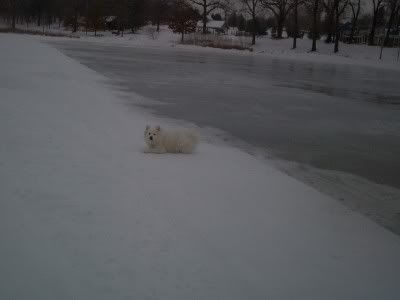 Not only did I walk on water today, I layed on it too!!