Today started out tough with a trip to the vet where I got 3 shots PLUS an anal exam. Ouch! I cried really loud but it was over fast. After we got home I rested and then Mommy took me out for walkies. It was in the 30's today, so a much needed break from that cold that freezes my feet.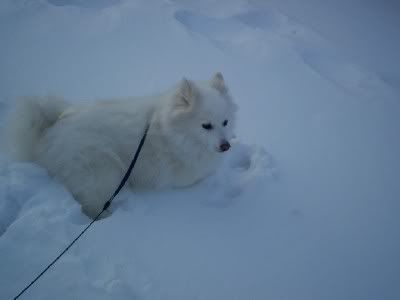 The closer we get to home the more I stall. I like to just stop and sit in the snowbank.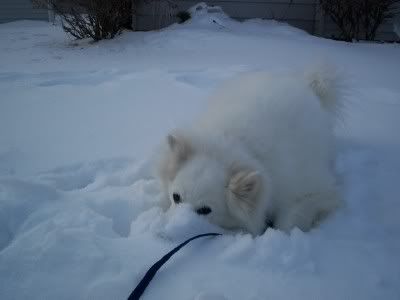 Then I dig my face in the snow. It feels so good!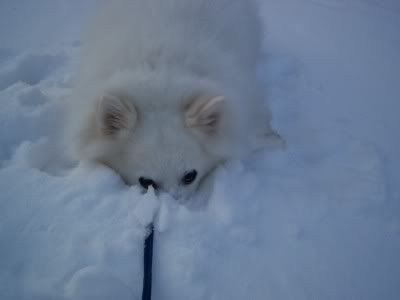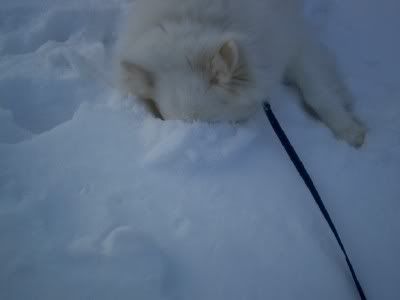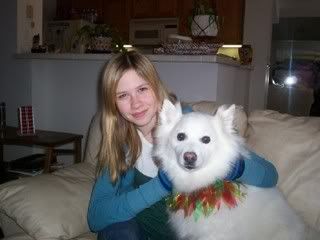 Here I am on Christmas Day with my cousin Alyx. She used to be scared of me when she was little. Now she is so big!!!
Happy Saturday everyone!