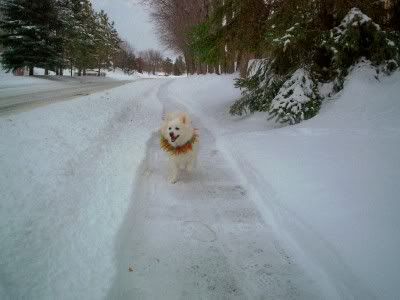 Merry Christmas everyone! Come for a walk with me in my winter wonderland. We got lots of snow on Sunday.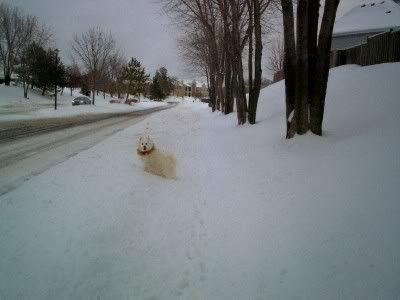 I like to "chill" in the snowbanks.
Check out the huge snowbank!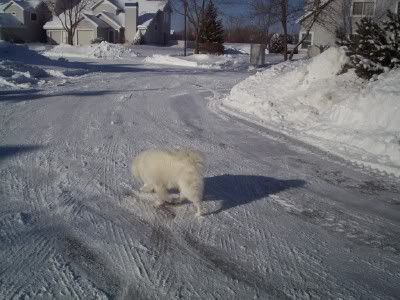 This is my cul de saq right in front of my house.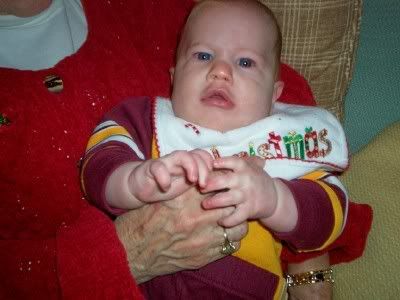 This is my nephew, Harrison's, first Christmas.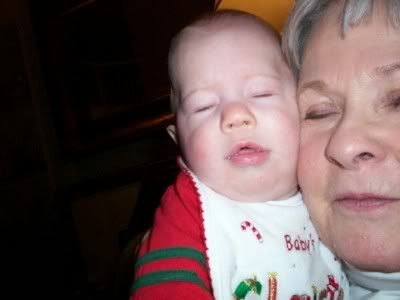 His twin brother,Christopher, is cuddling with Grandma!