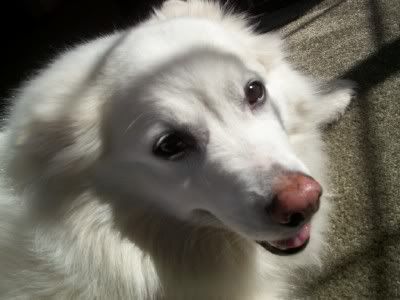 Welcome to one of my favorite places in the winter. I call it the beach. It is actually the floor in front of my mom's sliding glass door but I like to sun bath in front. I will do it in the summer (we have AC alot) but love it in the winter when I'm not in front of the cold marble entry.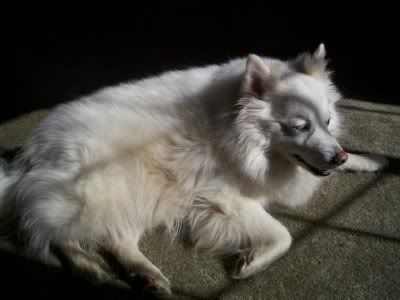 Come on... admit it... you are ready for a nap yourself. Nothing like the bright sunshine to soak into your body.
Mom can't resist petting me. Just leave me or rub ma tummah!!!!!