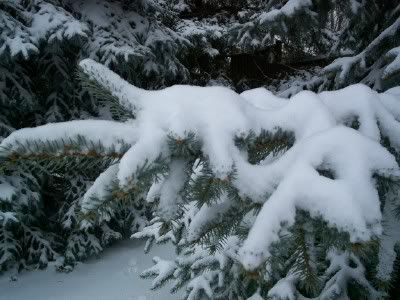 We got a good 6 inches or so in the Twin Cities area yesterday.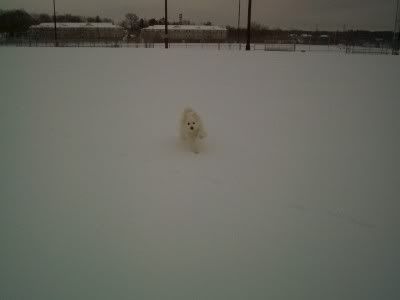 We went to the soccer field and my mommy let me run off-leash. Woo hoo!!
There's nothing like running through the fluffy virgin snow.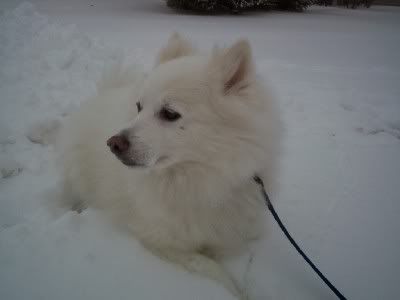 I also like to lay in the snow and roll around and bury my nose in it. Can you see all the snow on my face?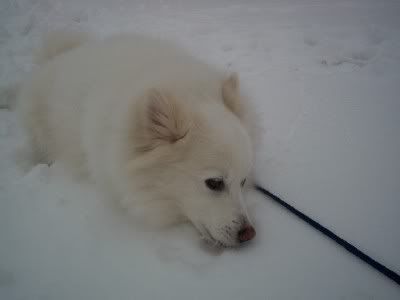 Licking the snow is also fun. I could have just layed out in the snow all afternoon.