Mom is beginning to decorate for Christmas and she was taking pictures of me with my beautiful Christmas ribbons that I got from Hana's mom (she is on my blog list).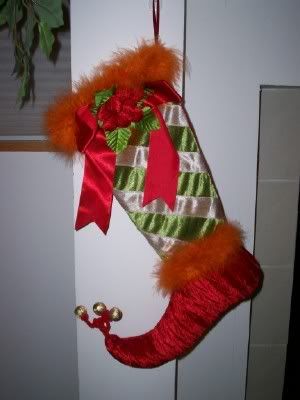 This is my stocking. It came from the Dr. Seuss "Grinch" theme.
This is my late brother, Buster's, stocking.
This is my mom's stocking. Her Aunt made it for her when she was born. It is VERY old!!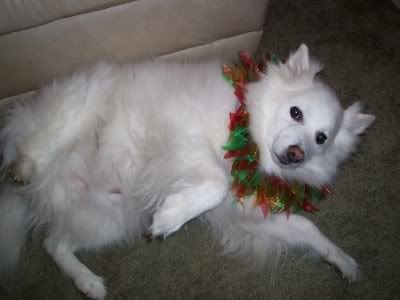 I'm tired of the posing for pictures. Just "rub ma bella"!!!