I've been on a limited diet with no treats and have been feeling sorry for myself. Here I am sulking. But I have been better and my poo is solid!! I've been in a much better mood today. Hurray!
On my walk today I chased a squirrel into a tree and then barked and barked at him. I love to chase little critters.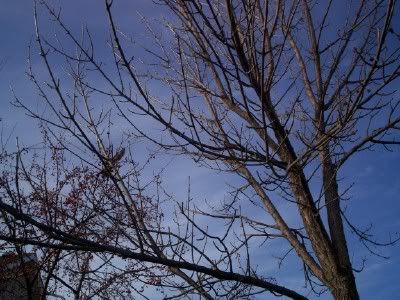 Can you find him? You might be able to see his tail. He's was scared of me!!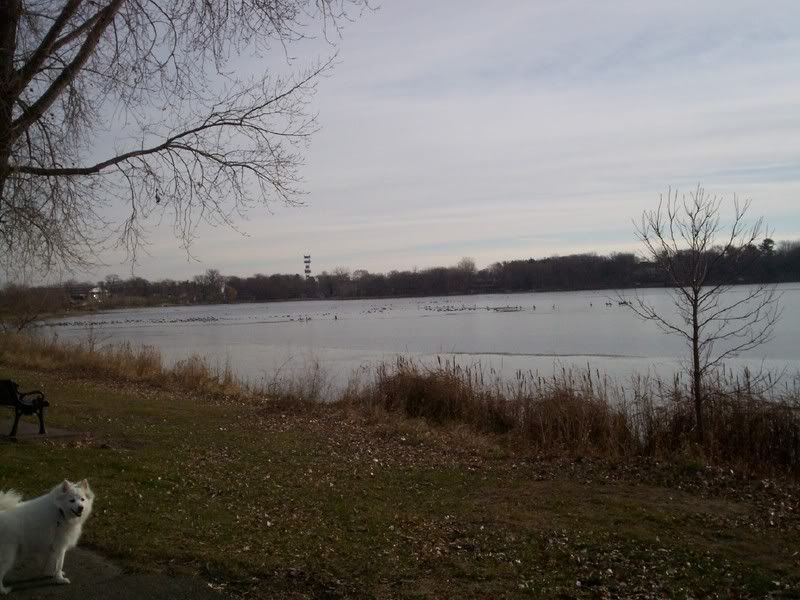 There are lots of geese on Parker's Lake today. There is a light coating of ice on parts. Winter is coming. This is one of my favorite places to walk.
This is a beautiful oak that we pass on our walks to the lake. I wouldn't stay still to be in the picture. Too many things to smell!