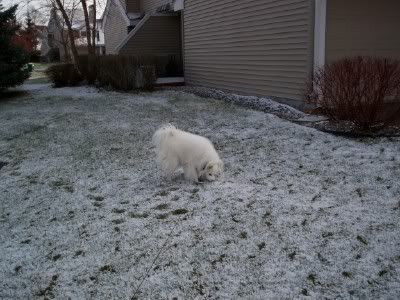 This is me eating rabbit poo. It is a special delicacy that I hope you have had the chance to enjoy. Mommy has been worried today because I had blood in my poo. I have to go without food today and start on special food tomorrow. It is probably caused because of some loose stools I've been having.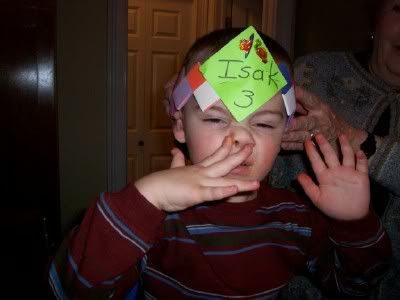 Mommy went to the nephew's birthday party. This picture pretty much says it all. Face full of chocolate and snot.
These are Isak's brother's the twins. They are full of poo too. They were very smiley and urpy tonight. Lots of coo's too.