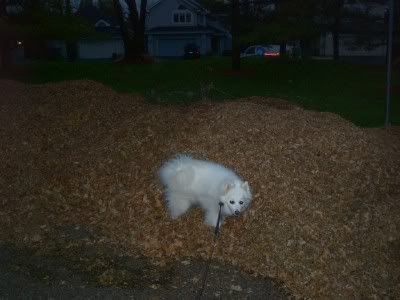 Most the leaves are off of the trees now. Here I am by a massive pile of leaves. I love to sniff and pee on all these leaves! Fun!
Surprisingly, there are still some flowers around -- like these Snap Dragons.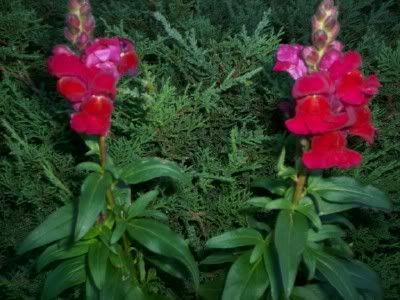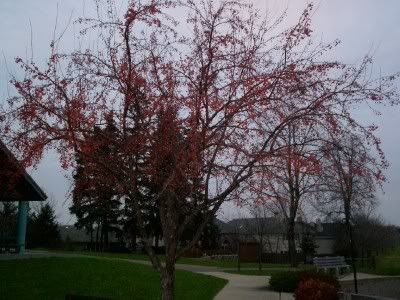 There are still berries on this tree. Hope it will help feed all those little critters I like to chase!