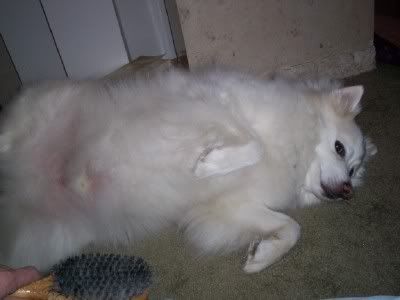 Come on and rub me tummy!!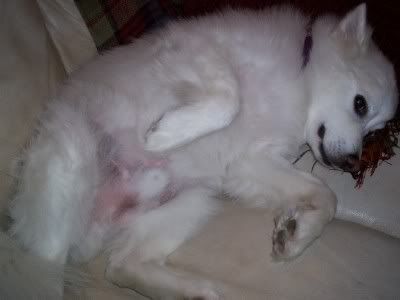 Me in my teddy bear cut -- how can you resist?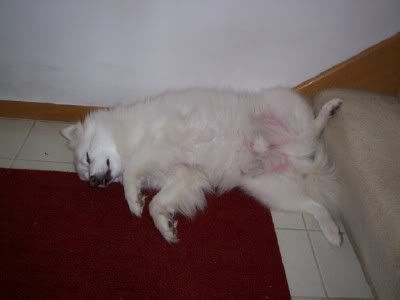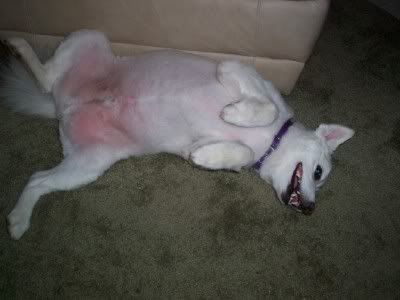 How about clean shaven? Rub my tummy!!!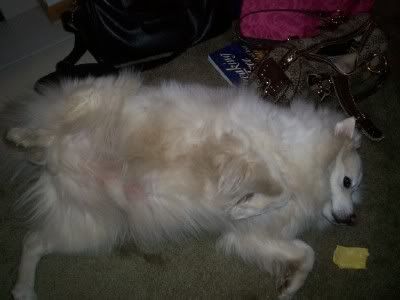 How about in my full winter coat? So luxurious to rub!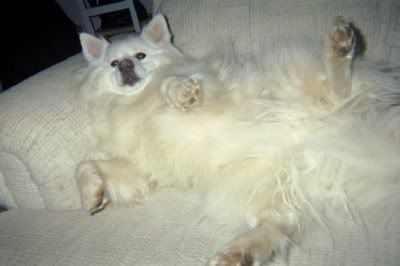 This is Buster, my late brother, whom we miss so much.
He loved tummy rubs too!!! A mass of fur!