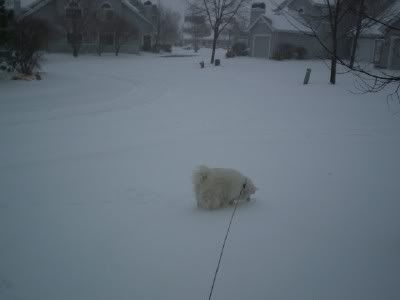 I am loving this snow. Mom isn't so sure.
Here I am on our little deck. I like to pee out here and just hang.... Sometimes I think I can get treats just by going out and doing my "business". Mom says no... business does not = treats.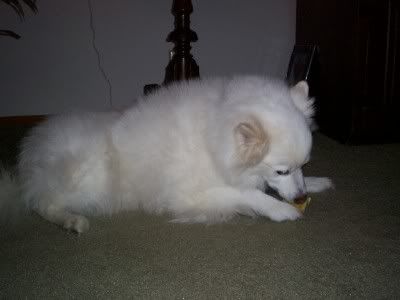 And here I am "Saturday Night Clive" with my chewie!