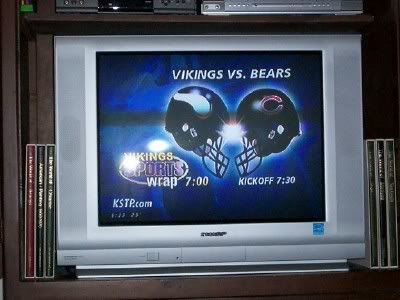 Monday night football is a big thing this week because the Vikes are playing "da Bears"! Mom isn't a huge viking fan but her best friend since high school Deb,who now lives in Arkansas, is a huge fan, so this post is for her.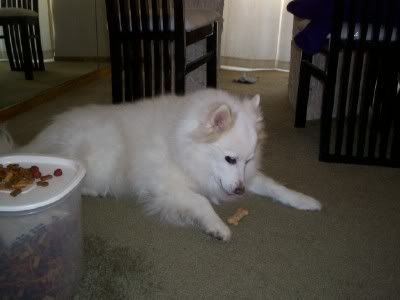 Here I am having pregame snacks!! I am wearing my purple color, but you can't see it. Maybe I should have had my face painted.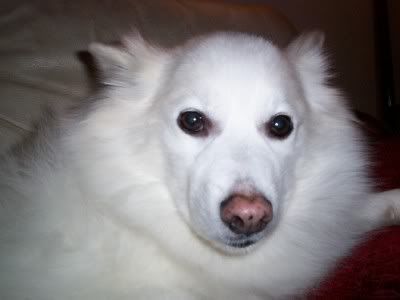 I'm watching pregame stuff. (Actually, mom was eating and this was the spot directly behind her).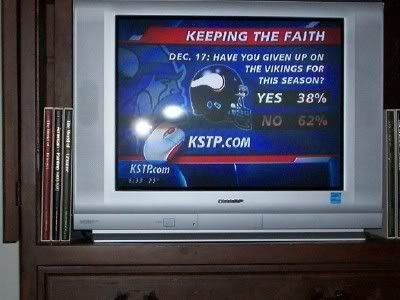 -- some people have lost faith in the Vikes, but most are fairweather fans and tonight will determine if they stay on the band wagon.Good luck Vikes!! It's gonna be the battle of the Adrians!