Today was another very, very grey day. It pissed all day. No hard showers, just piss.....
I couldn't wait to get out this morning. My mom decided to put this raincoat on me... I don't care, just get me out!!!!!
I really don't mind the rain coat much. Here I am picking out my fave spots.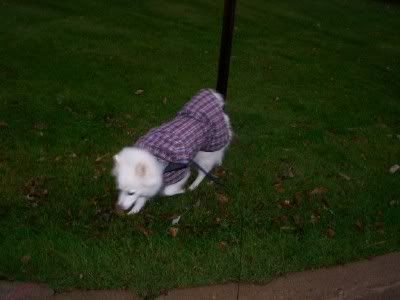 Then I spot one of my favorite targets! A bunny! Can you see him. I didn't at first but then I got a wiff of him and chased him off.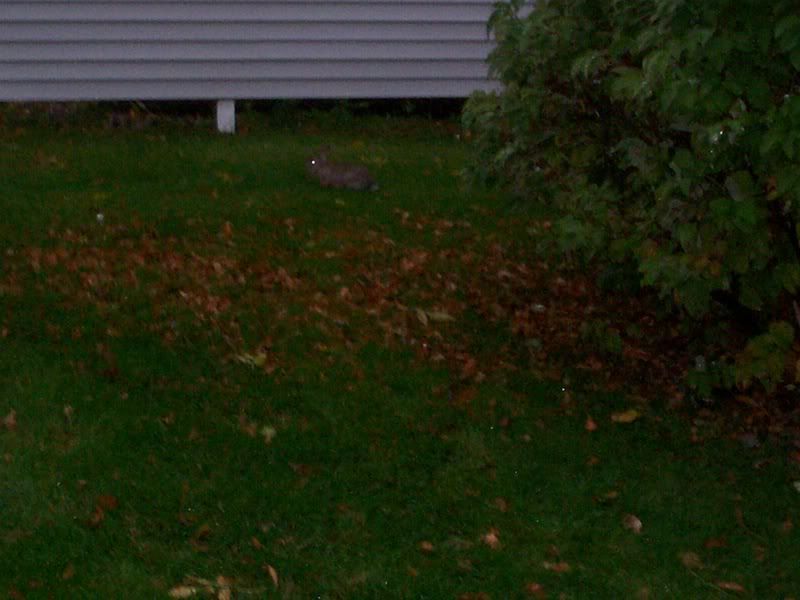 I hope everyone is having a great Autumn! If we get some sunshine, it can be the best time of year.