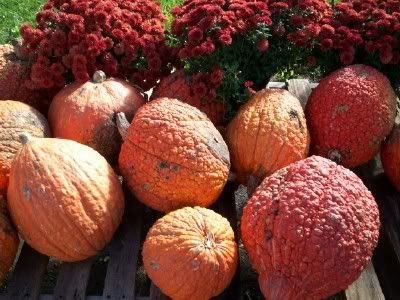 Saturday was a perfect day for picking out pumpkins. They had every kind of pumpkin you could imagine -- even white ones and these lumpy ones!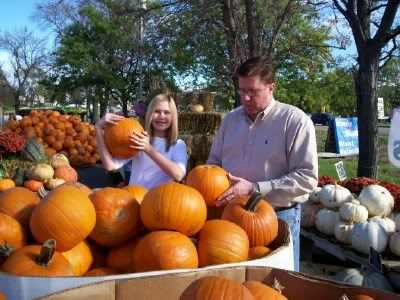 Here is the niece, Alyx, and her Dad picking pumpkins.
And here is Alyx with her brother Jack. They ended up picking out medium pumpkin and then a huge round one and a tiny round one.