So we did a little walking today and a little bike riding.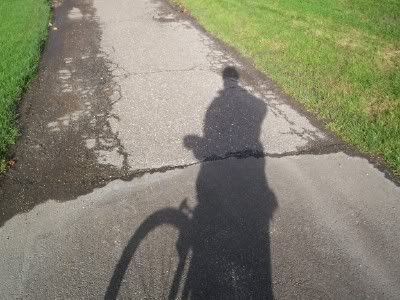 Early this morning Mom took me walking while she rode bike. I get so excited that I bark and bark and then I run full speed ahead!! At least for a while.... then we stopped and looked at some pretty trees.
This weekend was peak for the trees Fall colors in the Twin Cities. Today is windy and a lot of leaves are now on the ground, but we found some that were just beautiful. These yellow trees just seem to glow in the morning sun.
I also got an afternoon walk in.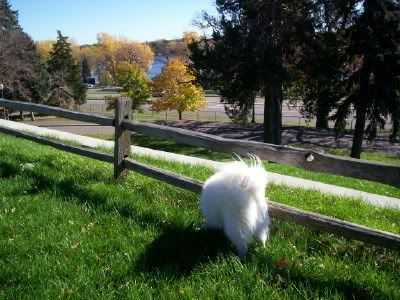 Here I'm sniffing around the fence on a big hill across from Parkers Lake.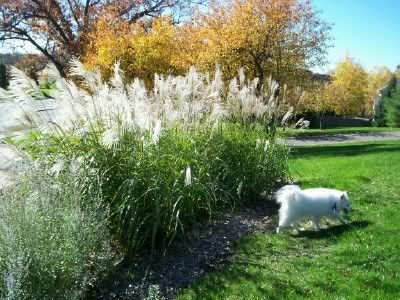 We found a beautiful garden with all sort of decorative grasses.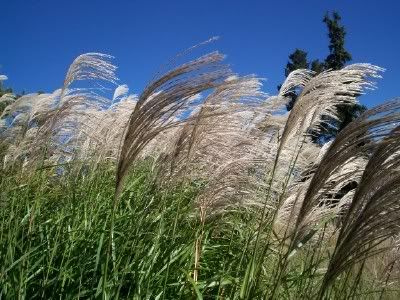 Mom was busy taking photos, so I decided to take a rest and eat some...grass!!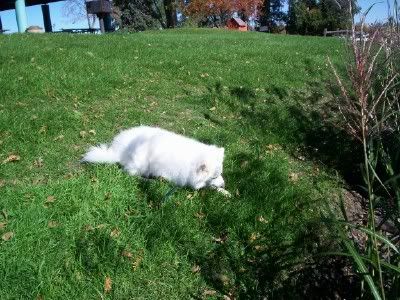 There's nothing better than some sunshine, a walk and some good green grass!