Thought we would have a fun Saturday Night Clive thingee and show what he's up to but he kind of likes to have his schedule the same every night.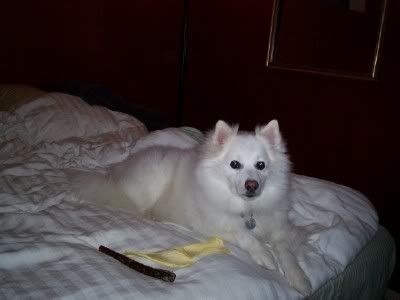 Here I am waiting for Mom to get off the computer and hang out with me. I don't hang out with her in the den anymore.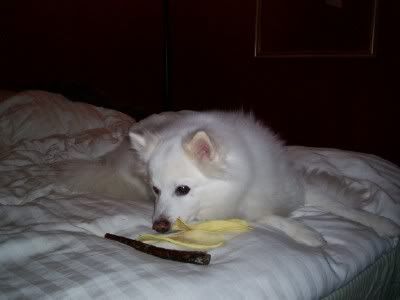 I'm trying to decide which of my chewie rejects from the week before that I will revisit. Maybe none. I like to lick off the good tasting stuff and them chew a little bit and leave the rest. Just the way I do things.....