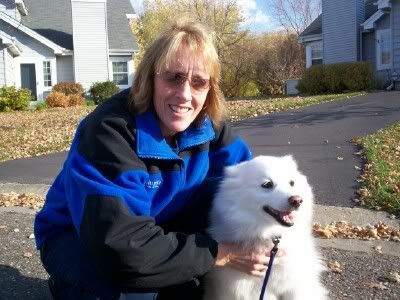 I started out on a beautiful afternoon walk today and ran into my friend and neighbor, Lori. Lori is very nice to me even when I bark at her. She just lost her beautiful furbaby, Tachi, this summer and we were all very sad. You can visit Lori's tribute to Tachi at the Rainbow Bridge website:
http://rainbowsbridge.com/residents/TACHI001/Resident.htm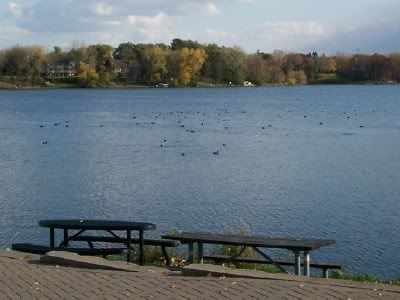 We walked down to Parker's Lake and saw lots of migratory ducks. Couldn't get a good shot because Mom's camera was running out of batteries.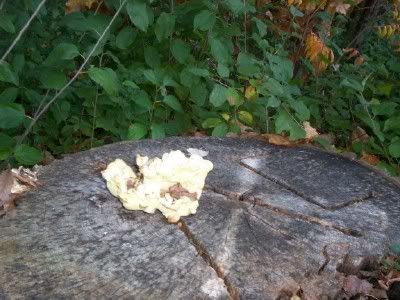 I think this is young sulfur shelf (because of the orange/yellow color) but not sure. Sulfur shelf is also called "Chicken of the Woods" and is edible. But, like I said, not sure if that is what this is...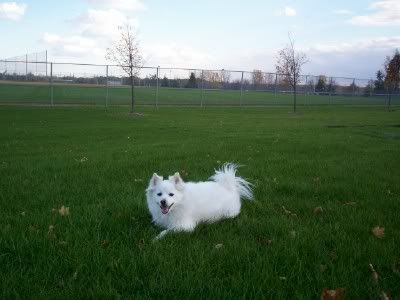 I had to stop and rest (stall) on my way home. You can see in the background that we live near a couple of softball fields. It's a good place to get off leash and run -- although I don't do much of that any more. Too much work! Have a great weekend all!